Welcome Aboard!
Look at this Mallow that is blooming now (September) at Bluebonnet Herb Farm in Hempstead, Texas (Waller County). Linda has so many flowers blooming now that hummingbirds and butterflies Love! A must see, must have situation! (Oh my!)
http://www.bluebonnetherbfarms.com/index.html
Hi Everybody:
Please come in and we will get started on our photostudy today of the blue hummers. Just saying up front: all photos are of a hummingbird feeder and the little hummingbirds, and they are blue. Now if this sounds to boring for you, go ahead and click off now.
Well, for those of you who stayed, I will share this strange light with you in our photostudy!
Let The Class Begin!
This hummingbird feeder and the birds are the stars of our photostudy today. Now this photo was shot at high noon. You can see it is a clear glass feeder with clear nectar inside and red plastic trim outside. It is hanging on a plain ole bungee cord. The leaves on the trees are green and the sky is blue. This is what a would consider a normal photograph denoting a normal occurrence of birds feeding.
For the following photostudy, I am sitting in the same chair, in the same place, shooting the same camera only all the silhouettes turn blue. The time stamp on the first one is 5:27pm and the last one is 5:38pm (not quite twilight). I do not know why they turn blue, but is does only happen on days with clear blue sky. I do not (and never will) know photography well enough to do trick photography! It is a trick for me just to try to do it right! I do not use photoshop. I do not use any lights other than the sun. No flashes, no blue lights---simple just me (and the little king), the camera and the birds (and bee). If you come here, they will be blue for you too. Enjoy!
This concludes our Blue Hummer Special. Strange, huh???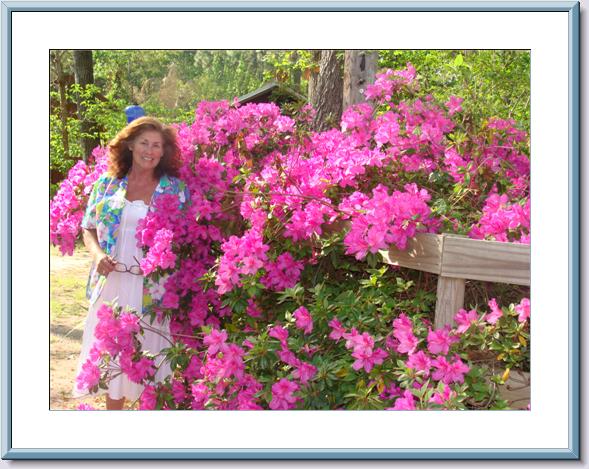 http://picasaweb.google.com/KATESCABIN/WelcomeToAllMyNewFriendsByBrendasue#5487931746985537426
Please click on the above link to see my Welcome Album--I invite everyone to leave the name of the country you are in. I would like photo friends around the world!
...this is brendasue signing off from Rainbow Creek
Goodnight-
+